Learning Support Centre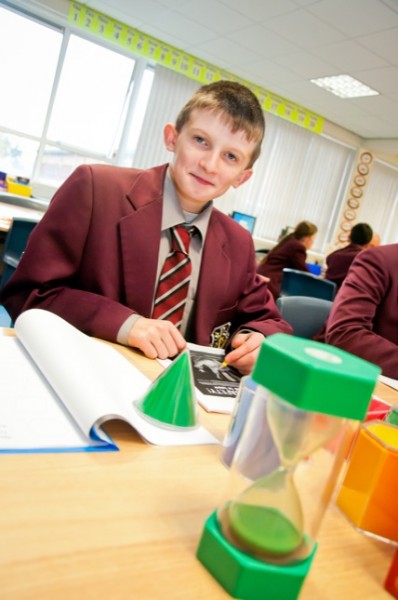 The Learning Support Centre delivers the National Curriculum to students with moderate learning difficulties and who hold a statement of Special Educational Needs.

There is a holistic approach to the education of each child which offers opportunities to achieve full potential in a caring, secure environment. Students are entered for public examinations when appropriate. Close links are maintained with other schools in the SELB area and students regularly participate in 'inter-schools' competitions.Students share the resources, physical and human, that the school has to offer and integrated with their peers in mainstream, both socially and academically.
There is a comprehensive 'Leavers Programme' incorporating vocational skills sampling in collaboration with Southern Regional College and employment based work experience. Close links have been established with prospective employers and 'Training for Employment' agencies.
For further information about the Learning Support Centre at St Paul's High School, Bessbrook, please contact Mr Paddy McAvoy, Head of Learning Support Centre  on(028) 3083 0309.
LSC pupils receive a helping H.A.N.D.
Representatives from Run For Autism (H.A.N.D. – Helping Autism in the Newry District) recently presented a cheque to pupils from St Paul's Learning Support Centre to assist in the delivery of the curriculum.
The money was used to purchase a laptop and a USB pen to enhance the delivery of the curriculum to individual pupils with dexterity difficulties.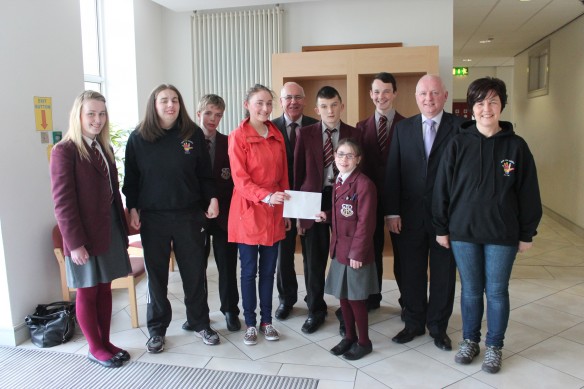 Nicole McGuinness received the cheque on behalf of St Paul's Learning Support Centre from Orla Quinn (Run for Autism). Pictured from left to right Ms A Savage (H.AN.D.), N Quinn (H.AN.D.), C Gribben (pupil), Ms O Quinn (H.A.N.D.), Mr O Mooney (Principal), C Smith (pupil), N. McGuinness (pupil), P.Quinn (H.A.N.D.), Mr P Mc Avoy (Head of Learning Support Centre) and Mrs M Quinn (H.A.N.D.)