Dance
Key Stage 3 (Years 8, 9 & 10)
Dance is currently taught in PE in six week blocks.
GCSE ( Years 11 & 12)
GCSE Performing Arts Dance
BTEC First Certificate in Performing Arts Dance
A Level ( Years 13 & 14)
BTEC National Award (advanced GCE) Performing Arts Dance
The aim of the Dance Department is to offer high quality Dance provision throughout the school curriculum and extra curricular programme.
The Dance Department has a focus on raising the profile and awareness of Dance as an academic subject and therefore, St.Paul's High School is the 3rd school in N. Ireland to embark upon GCSE Performing Arts Dance.
The GCSE is now into its 4th year. We have embarked upon A Level Dance since September 2008 and have offered the new vocational Dance BTEC to our K.S.4 students
This year saw St. Paul's achieve outstanding success in the Ulster and N. Ireland Dance Championships. In total St. Paul's received 6 first positions and 2 runner-up places. To add to the success, the Senior Dance team participated in the All Ireland 'Tyrone Crystal' Championships where they received first position. This is a remarkable achievement as the team competed against private dance schools from all over Ireland.
Four pupils from St. Paul's attended auditions for the N. Ireland Youth Dance Team and they were very successful in being selected. Here they will work towards national and international competitions.
The St. Paul's Senior Dancers have been invited to dance at many prestigious events: the closing ceremony of the Special Olympics in Newry Sports Centre, Hospice , family open days and Newry and Mourne showcases.
Dance Provision
Due to the increasing awareness of Dance within St. Paul's High School there are now two dance teachers within the Dance Department.
The main focus is on Contemporary techniques for GCSE  Dance and Multi-disciplines within the A Level.
In extra-curricular dance, the pupils receive the opportunity to study elements of Ballet, Tap, Modern, aerobic and Urban genres.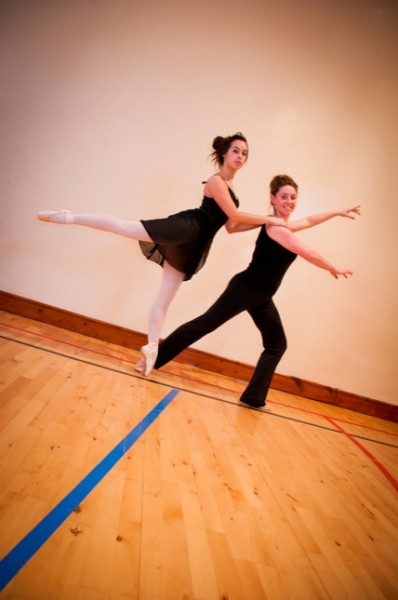 Extra Curricular Activities
Pupils
Year 8 and 9 Lunch Time clubs
Junior and Senior School squads for national competitions Monday – Friday evenings.
Alongside all of the extra curricular activities mentioned above, the Dance Department offers Theory Revision classes for GCSE Dance students and a range of dance techniques for all ages.
June 2008 also saw the Senior Dance team visit Pineapple Dance Studios in Covent Garden, London. Here the pupils participated in Ballet, Jazz and Hip hop classes and even managed to enjoy a bit of shopping. A very enjoyable day!
Outside Agencies
St. Paul's GCSE and BTEC National students are currently participating in an intergenerational dance partnership with Newry and Mourne Senior Citizens Consortium every Thursday and a visiting tutor instructs the class in ballroom, jive and salsa.
St Paul's Junior Dancers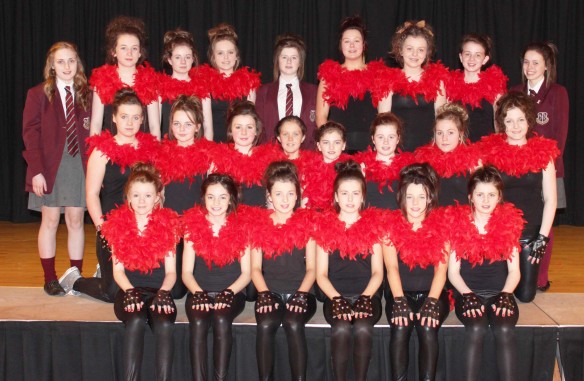 St Paul's Intermediate Dancers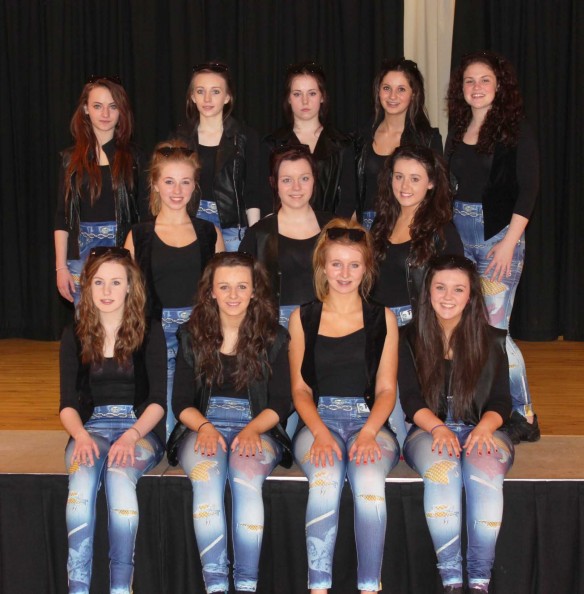 St Paul's Intermediate Dancing Team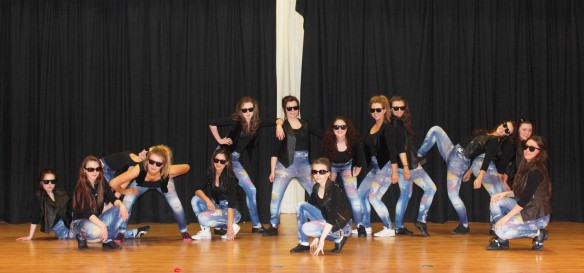 St Paul's Intermediate Dancers showing a Dancing pose.