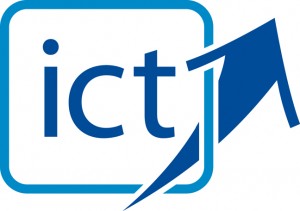 St Paul's High School, Bessbrook was awarded the prestigious BECTA ICT Mark in March 2009.
The award recognised the achievements of St Paul's in embedding ICT throughout the school, and encouraging opportunities for staff and student development.
St Paul's High School is the first school in the Southern Education & Library Board area to reach the necessary threshold to be awarded the ICT Mark, and only the sixth school in Northern Ireland to do so since the award's inception.
The school has invested heavily in the provision of ICT, with each teaching area being equipped with internet access, digital projector and interactive whiteboard.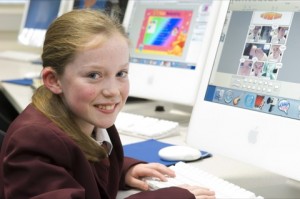 Students in Years 13 and 14 are issued with personal netbook laptops which they use during the school day, and at home.  Students are encouraged to engage in the school's innovative VLE, Oscail 24/7.
The teaching of essential ICT skills is embedded in every curricular subject, and ICT is taught discretely in Year 8 (to allow for baselining of student skills, and to facilitate an induction to the school's network), and through a variety of applied and traditional courses at GCSE and A Level.  Students can access courses in CiDA (Certificate in Digital Applications), DiDA (Diploma in Digital Applications), ICT and Applied ICT.
The school is equipped with over 500 networked PCs (both desktop and wireless laptops).  The school continues to develop its Apple Mac Network, facilitating access to students in creative and expressive subjects, and recently has begun to innovate with Linux Netbook PCs.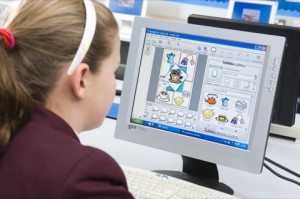 ICT Support is provided by a team of five specialised technicians.  The ICT Support Manager is Mr Martin Browne.  St Paul's has established links with Queen's University, Belfast and the University of Ulster and the school accommodates placements from students who are interested in pursuing a career in ICT.
For further information of ICT at St Paul's High School, please contact Mr Dáithí Murray, Director of ICT at (028) 3083 0309 or by email by clicking here.