Orchestra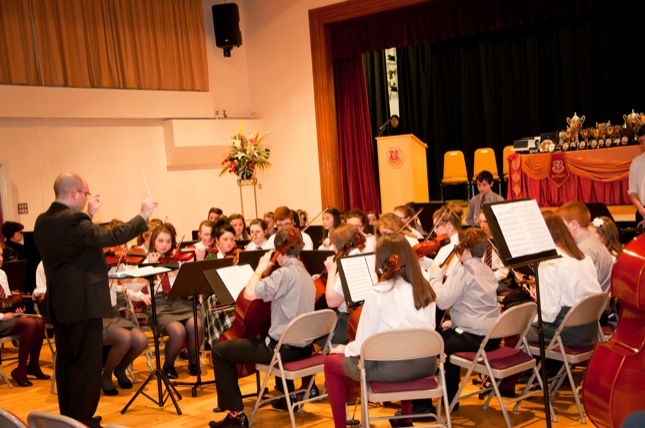 The school orchestra consists of students from years 8 to 14.  Students who receive instrumental tuition in school are obliged to play in the school orchestra.  There are approximately 45 students in the orchestra.  Rehearsals take place every Thursday from 3.20 – 4.30.  When new material is being learned, the orchestra rehearses in sections as follows:
Strings                                  -       Mr C Murphy
Woodwind and Brass  -       Miss B McAvoy
Percussion                         -        Mr P Slane
Throughout the school year, the orchestra play at prizegiving, open day and the annual Spring Concert.  For the last two years, the orchestra participated in competition and was awarded first place at Portadown festival and second place at Newry feis.