On Tuesday 18th June, St Paul's held their annual Art and Design exhibition. Work on display included some examples of GCSE, AS and A2 work.
There was a huge turnout to visit the exhibition including parents, grandparents and extended family members. The range of work on display included Fine Art Painting, Jewellery Design, Textile Design, Furniture Design and Sculpture. 
St Paul's community were both excited and delighted to have the opportunity to celebrate in their children's success.
One of our AS students, Aislynn Bagnall, recently gained joint first place in Northern Ireland at GCSE, and also had her AS work nominated for inclusion in the True Colours Exhibition that was held at the Ulster Museum. Another great achievement for St Paul's in what has been a year of non-stop success.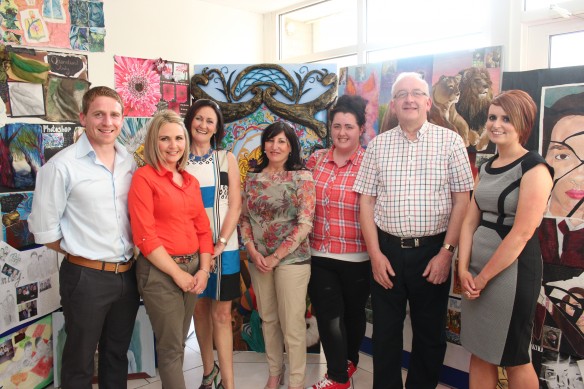 Pictured above are members of the the Art Department at St Paul's, along with Eimear Rice and her Father Joe.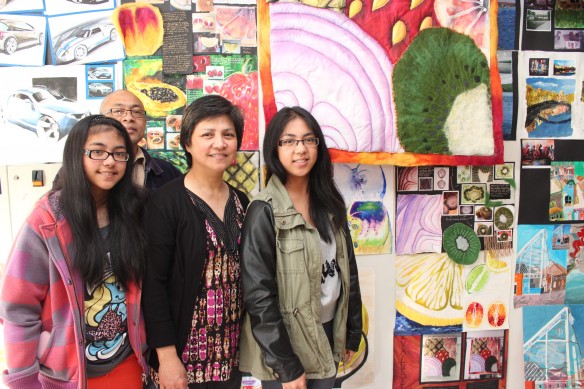 Pictured above is Year 13 student Shermaine Jarabelo, along with her Father John, Mother Asia, and her sister Alliah.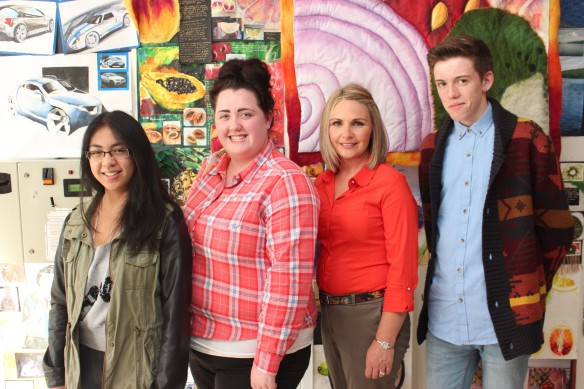 Pictured above is Art teacher Mrs Oonagh McArdle, along with Year 13 Art students.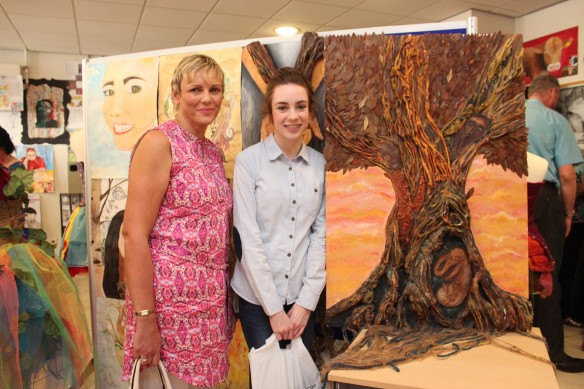 Pictured above is Year 12 student Shauna Murphy with her Mother Marie.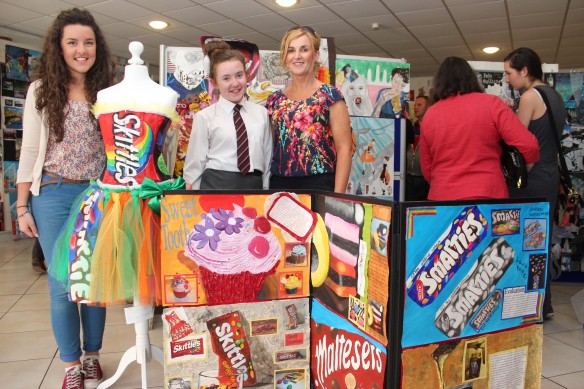 Pictured above is Aoibhin McGuinness with her Mother Eileen and sister Siofra.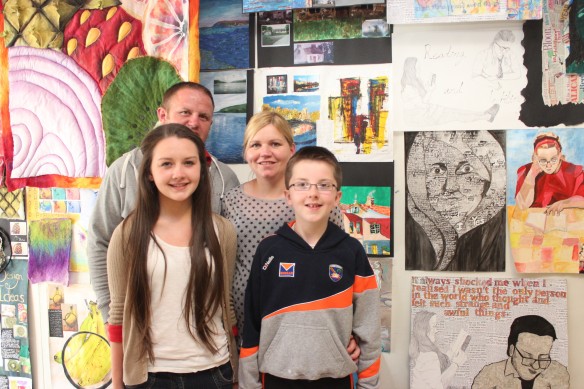 Pictured above is Shannon Craven pictured alongside her brother Stephen, her Mother Teresa and her Father Gerald.  
 Pictured above is Caoilfhoinn McManus alongside her Mother Deirdre and her sister Orlaith.